LETS GO

EXPLORE
Cadbury World
HATTON - WARWICK
HATTON LOCK FLIGHT
Hatton Locks & Hatton Country World: the epic flight of 21 locks at Hatton, traditionally known as the 'Stairway to Heaven', raises boats up by nearly 45 metres along a two-mile stretch of canal.
Royal Leamington Spa
THE ROYAL PUMP ROOMS
The Royal Pump Rooms at Leamington Spa have become a centre for culture and tourism, providing a beautiful home for the town's Art Gallery & Museum, as well as a Café and Assembly Rooms.
Braunston Village
BRAUNSTON MARINA
Braunston lies at the junction of the Grand Union Canal and the Oxford Canal in a truly rural setting on the border of Northamptonshire and Warwickshire. On the towpath near the Marina is "The Stop House" where, in the old days, tolls were collected from the passing boats. The village itself is on a ridge above the canal where All Saints' Church dominates the countryside for miles around. Built in 1849, it is the third church on the site and the Norman font still survives from the first; there is much of interest to see in the church which prides itself in its music. A visit is well worthwhile.
Solihull
WEDGES BAKERY
Wedges Bakery at Hockley Heath uses traditional baking techniques and offers an array of its very own delicious cakes, fresh produce, lunches and baked goods every day. This is one attraction, not to be missed!
Newbold on Avon - RUGBY
THE BARLEY MOW PUB
This superb canalside village pub (public house) offers fresh home cooked food, a wide selection of real ales and extra facilities for visiting boaters, including a laundry service.
Birmingham City Centre
BRINDLEY PLACE
Stunning tree-lined squares, a host of vibrant bars, international cuisine, Shops, Museums, Art Gallerys and an enviable canalside location make Brindley Place one of Birmingham's most exciting destinations.
Solihull
BADDESLEY CLINTON
This stunning moated manor house in the heart of the Forest of Arden, offers visitors over 500 years of fascinating and unexpected stories and history.
Warwick
WARWICK CASTLE
Warwick Castle is a medieval castle developed from a wooden fort, originally built by William the Conqueror during 1068. Warwick is the county town of Warwickshire, England, situated on a meander of the River Avon. The original wooden motte-and-bailey castle was rebuilt in stone during the 12th century.
Fazeley - Birmingham
KINGSBURY WATER PARK
Kingsbury Water Park is a country park in north Warks, England, not far from Birmingham and lying on the River Tame which has fifteen lakes situated in over 600 acres of country park. It is renowned for its bird-life, and is popular with birdwatchers.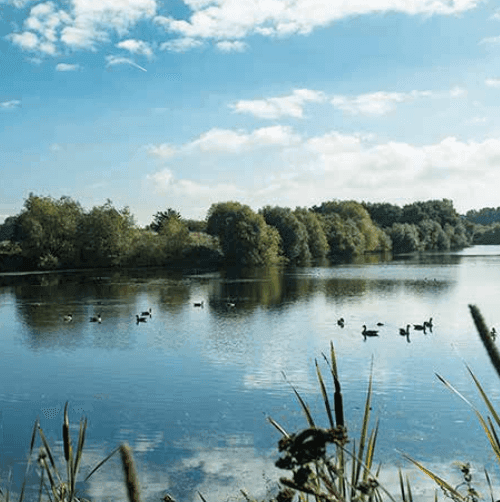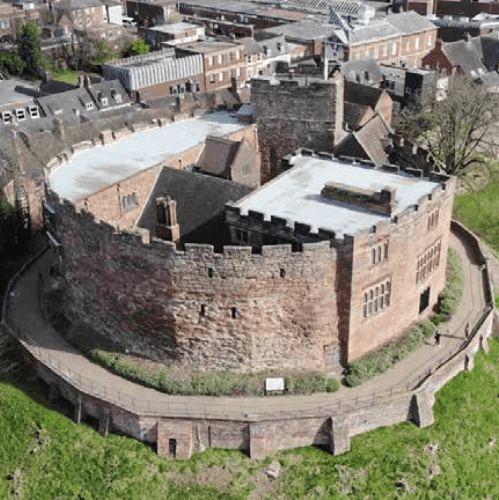 Tamworth Town Centre
Tamworth castle
Step back through almost 1000 years of history with a visit to Tamworth Castle. Uncover the secrets held within the chambers and hallways of this unique building and get a real sense of how the Saxons, Normans, Tudors and Victorians lived.
Rugby TOWN CENTRE
WEBB-ELLIS MUSEUM
The museum is situated opposite Rugby School in the original building where William and then James Gilbert, boot and shoe makers, moved premises from High Street in 1842 to expand their rugby footballs manufacturing business. This tradition still continues today on site with Webb Ellis Ltd, giving it the accolade of having the longest continuous association with the game of rugby in the world.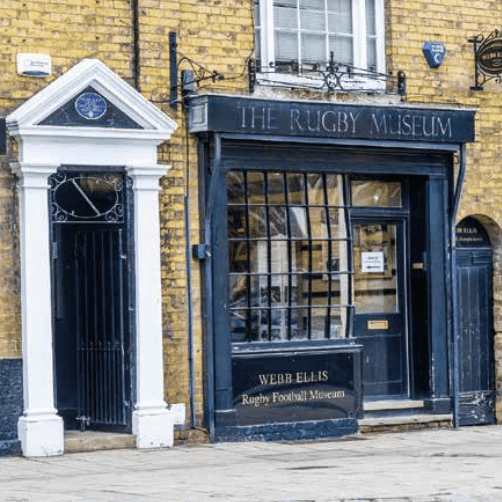 RIDES
With plenty of rides & attractions suitable for all ages, your experience at Drayton Manor will be truly memorable. Why not immerse yourself in a world of nautical fun over in Adventure Cove. Here you can experience a spin on Maelstrom and Air Race, feel the full throttle of Shockwave – the UK's only stand-up roller coaster, or cool down on one of our incredible water rides – River Rapids and Stormforce 10.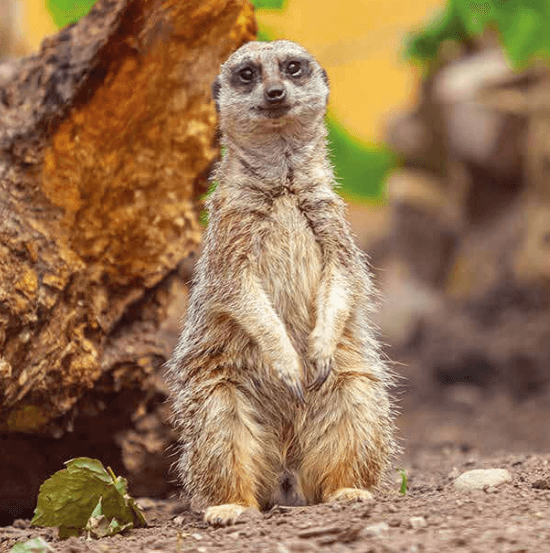 ZOO
If you prefer a bit of a slower pace, then remember to wander around our 15-acre conservation zoo and meet all of our animal friends. Africa, South America, Asia… there is no doubt that you will be able to find dozens of animals from across the world in our fascinating zoo. Our zoo will captivate you with the astounding variety of animal species. From Meerkats to our adorable Red Pandas.
THOMAS LAND
The young and young at heart will be transported to the magical Island of Sodor – with over 25 rides and attractions. You can also catch a ride on Thomas, Percy or Rosie and experience a meet & greet with Sir Topham Hatt himself!
For tickets and more information please visit:
www.draytonmanor.co.uk